20.04.2018
VELO MISERE "Genealogía del Eterno Desasosiego" MCD out NOW!
'Genealogía del Eterno Desasosiego' expels tragedy and mourn, it talks about the annunciation of death as the supreme power, the eternal chimera in which each man tries to own his life until he's finally forced to abdicate before the impositions of existence, and a last dialogue before the final departure and liberation.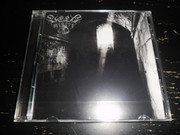 KROLOK " Flying Above Ancient Ruins" Digipack CD out NOW!
Digipack re-release incl. 8 page booklet. Atmospheric and intricate black metal in the 90's tradition with a raw edge. No more words needed, cult album!!!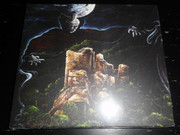 28.03.2018
SZRON "Death Camp Earth" 12" vinyl OUT NOW !!!
Raw, nihilistic and lethal Black Metal from Poland. Killer album released in 2012 finally available on 180 gram black vinyl incl. insert with lyrics. With this masterpiece they produced something truly special and immersive overflowing with a special atmosphere.